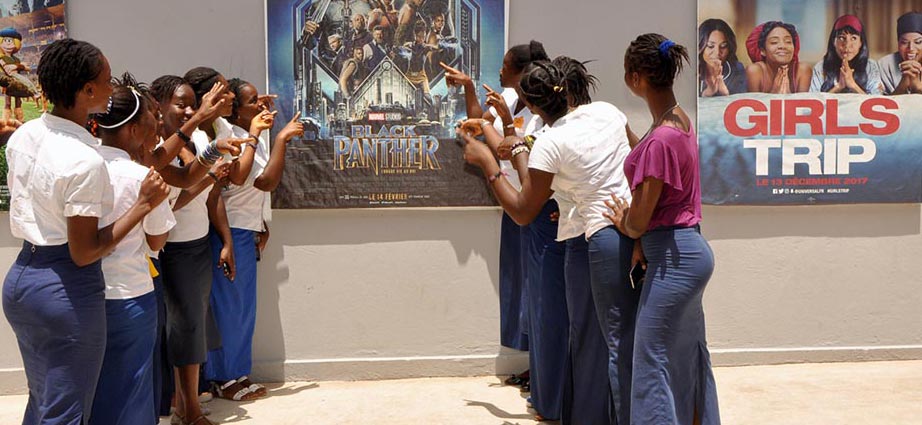 10,000 high school students from 7 countries and 8 cities are invited to discover Ryan Coogler's blockbuster.
From April 23 to June 6 2018, the high school students will discover the latest movie produced by Marvel studios which is currently a real success in West Africa.
Through this operation, Bolloré Transport & Logistics is mobilizing to promote young people's access to culture.