Bolloré Transport & Logistics Cameroon works side by side with the youth of the Deido neighborhood in Douala.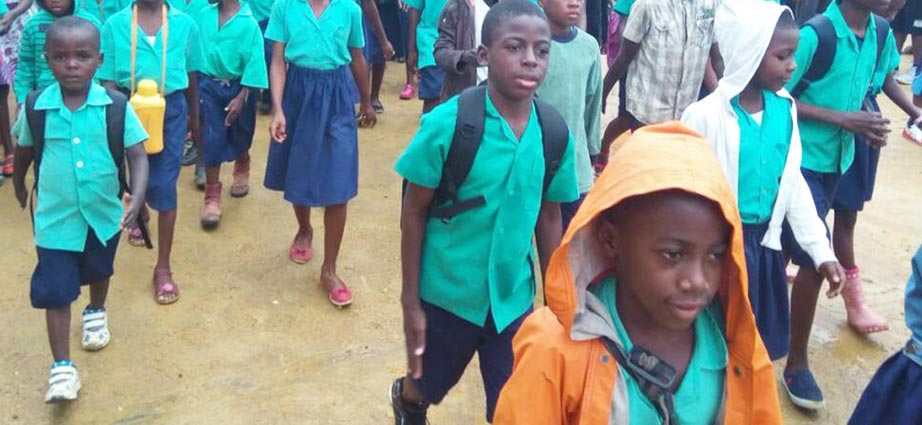 « Bolloré Transport & Logistics initiative is very laudable with regard to the difficulties that the School has been facing since 1962. We believed we were dreaming. Today, it has become a reality. » Valentin Tchuidjang, Director of the public school of Deido.

« This action is going to strongly encourage the teaching community, especially here because, in spite of the State efforts, the school was in a dilapidated state. », Rachèle Tchoumi, Director of the section 4 of the Deido school.

« The biggest richness that we can possess in our life is sharing. Bolloré tries to amplify its actions in that sense. This Marathon day is a blessing for the Group and for the staff members as it allows us to engage in acts of charity. » Flore Yango, former commercial and project director at Bolloré Cameroon, promoted to the position of Deputy General Director of the Societé d'exploitation du parc à bois du Cameroun (SEPBC).
The 21st of September, in the margin of the 2017 Marathon Day, 700 members of the Cameroonian staff of Bolloré Logistics & Transport have joined forces for the public school of New Deido. Located in the 1st district of the City of Douala, the school was the last stage of the Marathon Day. Under the leadership of Mohamed Diop, Regional Director of the Gulf of Guinea region, Bolloré Logistics & Transport staff rolled up their sleeves to improve Deido students' conditions of learning.
Working closely with young people from the neighborhood, Bolloré teams helped cleaning up and weeding the schoolyard. Buildings were entirely repainted. Roofs and toilets of the administrative building were renovated and fully equipped. A balustrade was constructed on the main building to improve students' safety. In addition, school material has been given to students: notebooks, pens, pencils, chalks, erasers… Cleaning material has also been given to the residents of the neighborhood.
Initiated by the top management, this action reflects the commitments made by the Bolloré group with regard to its corporate social responsibility.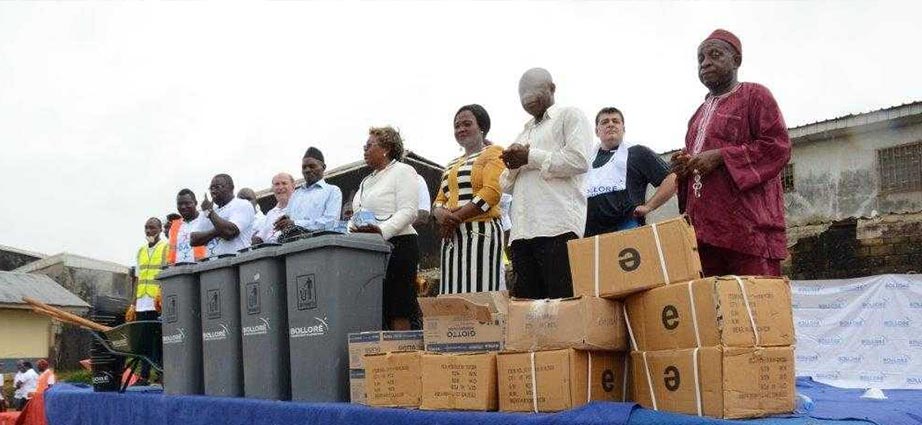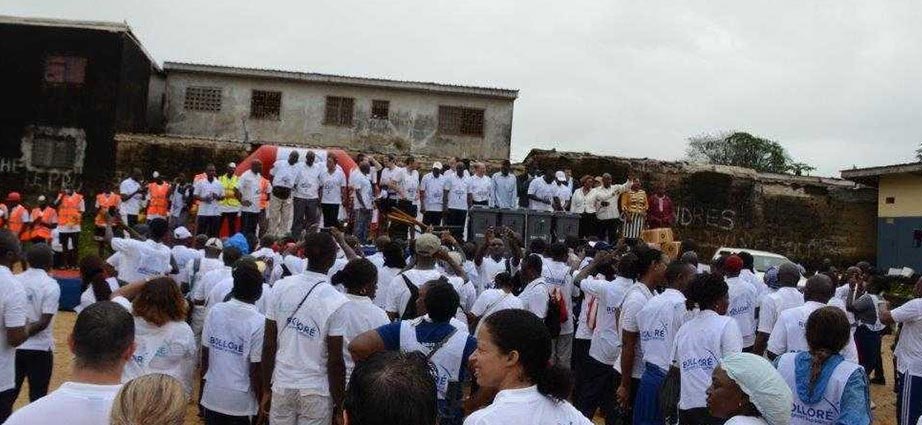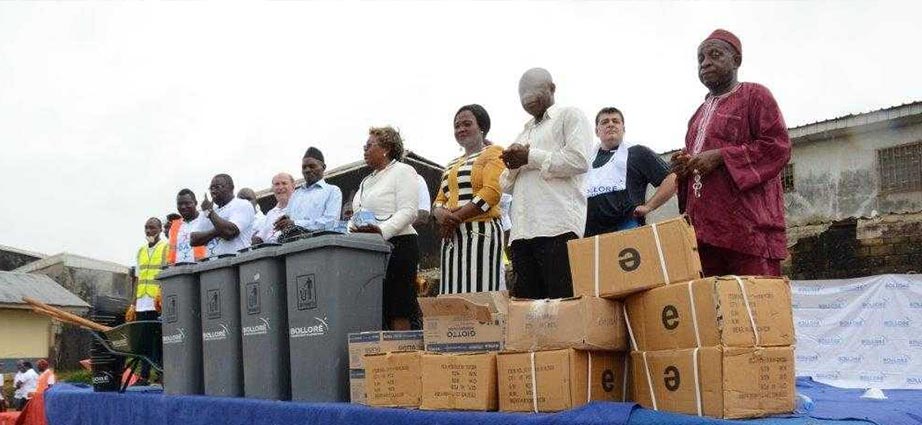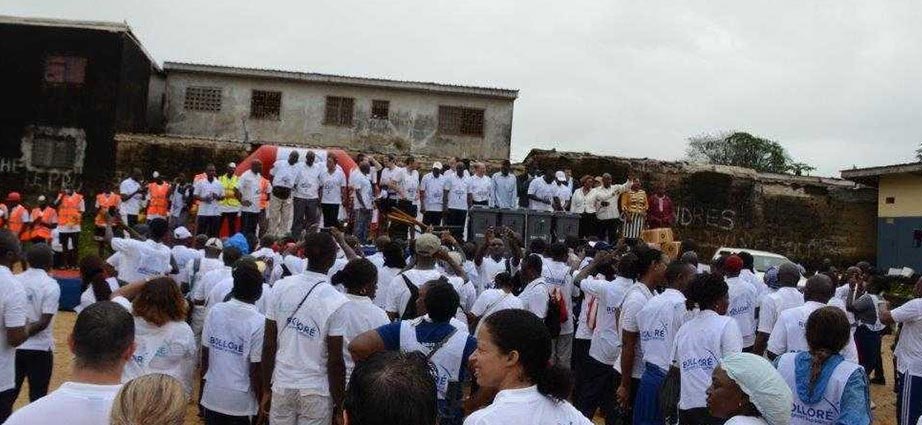 Social Impact
700 staff members mobilized
Project achievements
Working side by side with the neighborhood's youth
Strong investment of the top management alongside with the local staff
Cleaning up of the School and the neighborhood
Improving the learning conditions of the Deido public school