The teams of the Bolloré Group and Earthtalent by Bolloré have joined forces with the "Bonheur de demain" association to support young people through a "school supplies" operation for Professor Ngary's school in Saly, Senegal.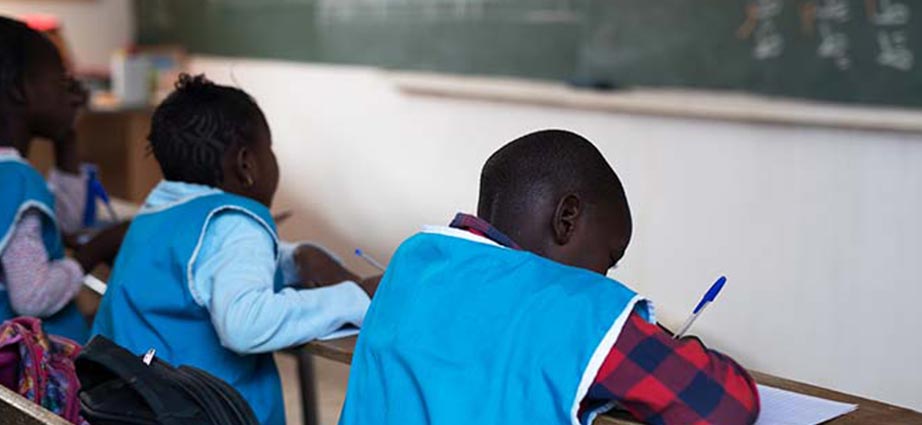 With the support of the Earthtalent by Bolloré , sponsorship program and the Bolloré general management, Fabienne Tanière, a Bolloré Toulouse employee and founder of the association, was able to bring together several Bolloré Logistics employees around her. Following the potting of containers in Le Havre in November 2018, the initiative continues in Saly, Senegal, to attend the reception of school materials within the school that will equip the new classes.
Discover the project, from The Havre to Saly to meet the talents of tomorrow
Meeting with Professor Ngary, school's founder.
This project reflects the Group's cross-functional commitment, which from Le Havre to Toulouse, places a sense of collective spirit and solidarity at the heart of this project. In line with the Group's sponsorship policy for youth empowerment since 2018, the provision of school supplies will enable the school to open new classes and thus support children in their schooling. The "Bonheur de demain" association aims to contribute to the development of the school and enable Saly's children to develop their knowledge in the best conditions and to extend their schooling until they obtain their degree.
And this with the support of the Bolloré Group